How to Create an Effective Content Marketing Strategy for Your Small Business
Content marketing is an important part of any small business's marketing strategy. If done correctly, content marketing can help to increase brand awareness, drive traffic to your website, and even generate leads. But creating an effective content marketing strategy is easier said than done. In this blog post, we'll discuss tips and tricks to help you create an effective content marketing strategy for your small business.
What is Content Marketing?
Content marketing is an effective tool for acquiring customers because it allows businesses to build relationships with their audience and create content that is valuable and relevant to them. Content marketing is the process of creating and distributing that valuable content, such as blogs, videos, and social media posts, as a way of attracting and engaging an audience. Through this method businesses can reach potential customers and maintain relationships with existing ones.
Content Marketing is a tactical plan that provides valuable, informative and entertaining content with an intent to highlight or promote a company's services or products. It is an effective tool for establishing a brand, encouraging customer engagement and driving demand for the product or service. Content Marketing also enables organizations to connect with their customers on a deeper level. It helps to build loyalty, increase sales and generate long-term recognition in the market.
Moreover, content marketing is an effective way to acquire customers in a cost-effective manner. Through the use of engaging content, marketers can build brand awareness, drive website traffic and generate leads that can convert into more sales. Additionally, content marketing leads to higher customer engagement and loyalty which both lead to increased sales in the long run!
Benefits of Content Marketing for Small Businesses
Content marketing is a cost-effective way for small businesses to generate more leads, build brand awareness and reach more potential customers. It involves creating and sharing valuable content across digital platforms such as blogs, website pages, videos, eBooks and podcasts. In today's competitive market, content marketing is an invaluable tool that helps small businesses to differentiate their brand from others and stand out in the crowded marketplace.
Content marketing is a great way to market your business on a budget. It enables you to reach a vast audience in an affordable way, so you don't have to spend a fortune trying to get your message out. Content marketing is all about creating compelling content and leveraging digital channels such as social media, blogs and websites for maximum exposure. When done right, this strategy can drive high-quality leads, build trust with prospects and customers, and increase conversions.
However, content marketing is more than just a digital strategy. It is an effective way to help small businesses establish presence and credibility in their industry by giving helpful and informative information to their audiences. Content marketing allows small businesses to develop relationships with customers, showcase expertise, recognize brand identity and create a strong online presence for potential customers.
Developing an Effective Content Strategy
Content marketing is a critical aspect of any marketing strategy and requires an understanding of your target audience's needs. It is essential to know who you are trying to reach and what their interests, values, and concerns are in order for the content you create to be effective. Knowing your audience helps ensure that the content created resonates with them, drives engagement and leads to conversions.
Content marketing is a powerful tool for achieving business objectives, and developing an informed content strategy should be the first step in any campaign. When content is created with specific goals in mind, it's more likely to have a meaningful impact on target audiences and generate measurable results. Taking the time to research and develop a detailed plan for your content marketing efforts will ensure that all of your efforts are focused on producing meaningful outcomes.
Besides creating content that resonates with your audience, it is essential to consider how you are going to distribute and promote it for maximum visibility. Content marketing involves a range of activities, both paid and organic, to reach out to as many people as possible. To effectively execute a content marketing campaign, you must concentrate on the methods that are best suited for your brand. This includes researching which channels are most popular among your target demographic, analyzing the type of content they engage with the most, and determining how much budget should be allocated amongst each channel.
Identifying Your Target Audience
Acquiring customers is the ultimate goal for any business and content marketing is an invaluable tool to reach that aim. Knowing your target audience is essential for content marketing as it allows you to tailor your message and create valuable content that satisfies the needs and interests of your customers. This will help you build successful relationships with them and maintain a loyal customer base in the long term.
Content marketing is a great way of increasing brand awareness and driving traffic to your website. It's important to research your target audience in order to understand their demographics, preferences, and unique needs so you can create the best content for them. Knowing who you are targeting allows you to tailor your content to what works best with that particular demographic which will result in more successful campaigns.
All in all, content marketing is a great way to acquire customers. Once you have identified your target audience, it is important to get feedback on how best to reach them via surveys and focus groups. Leveraging these methods helps you ensure that you are creating content that resonates with your target market and driving them towards purchases of your products or services.
Optimizing Your Content for Search Engines
Content marketing is a critical part of any online marketing strategy. When done correctly, it can dramatically increase search engine visibility and generate more traffic to a site. In order for content to be easily found in search engine results, it should be keyword-rich so that potential customers can find it quickly. Content marketing allows businesses to build relationships with their customers while promoting their products and services in a natural way. If you want your content marketing efforts to pay off, make sure that you are creating keyword-rich content that answers the questions your target audience is asking.
Creating high quality content is an important element of content marketing. It should be engaging, informative and relevant to the target audience. However, it's also important to remember that quality content should contain links back to the original website or social media profiles as part of its structure. These links help provide easy access to further information related to your brand, such as contact information or product pages, thus helping improve overall customer experience.
Again, content marketing can be highly impactful when done correctly. One important factor to consider is optimizing content for mobile devices, as nearly two-thirds of web traffic now comes from phones and tablets. Ensuring that users have a seamless and enjoyable viewing experience on any device is essential for continued online success.
Measuring the Success of Your Content Marketing Strategy
Tracking website traffic, clicks, and impressions is an important part of measuring the success of a content marketing strategy. These metrics can help quantify how viewers interact with content and whether or not it is effective in acquiring customers. Knowing this information is beneficial for strategizing how to best leverage marketing resources and create successful campaigns.
Content marketing is an effective way of acquiring customers and engaging with your audience. By analyzing user engagement metrics such as click-through rate, time spent on page and viewing frequency, you can gain insights into how well content is being received. This helps to inform future content creation strategies, driving more customer acquisition that leads to better ROI.
Moreover, setting SMART goals and tracking them against actual results can help you identify if your content marketing strategy is truly acquiring customers or if it needs to be adjusted. You should also consider adding a metric to track the sentiment of the users that engage with your content so that you have a clear understanding of how they feel about your business. By using these strategies, you will be able to confidently assess the success of your content marketing efforts.
Wrapping up
In conclusion, content marketing is an important part of any small business's marketing strategy. Creating an effective content marketing strategy may seem daunting at first, but by following the tips and tricks outlined in this article, you will be able to create a successful content marketing strategy that will help to build brand awareness, drive traffic to your website and even generate leads. With the right approach, content marketing can be a powerful asset for your small business.
About us and this blog
We are a digital marketing company with a focus on helping our customers achieve great results across several key areas.
Request a free quote
We offer professional SEO services that help websites increase their organic search score drastically in order to compete for the highest rankings even when it comes to highly competitive keywords.
Subscribe to our newsletter!
This form is currently undergoing maintenance. Please try again later.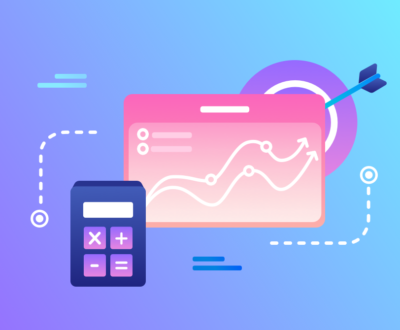 Consistently provide content If you want searchers to find you, you need…
[easy-share counters=1 counter_pos="inside" native="no" hide_total="yes" fullwidth="yes" fullwidth_fix="100"]